Des couleurs franches et vives, des contrastes brutaux et osés entre des couleurs froides et chaudes
Biographie
Après avoir vécu dans plusieurs grandes villes telles que Londres et Paris, l'artiste s'est finalement installée à Bruxelles. C'est précisément la couleur qui caractérise le pouvoir expressif de Chanterax, donnant à ses oeuvres une apparence unique, presque suspendue, expression des sensations et des passions les plus intimes de l'artiste. Les compositions sont élaborées selon des règles pour ainsi dire académique: elles sont entre autres judicieusement équilibrées… La méthode de l'artiste représente une marque de reconnaissance dans ses oeuvres. De nombreux aspects la distinguent, comme la prédominance de la couleur et une analyse minutieuse des détails expressifs. Les visages sont par définition le pivot de ceux qui regardent l'oeuvre, la poétique de l'image transparaît dans les regards que Chanterax parvient toujours à capturer.  Une identité qui est devenue un trait distinctif et que Chanterax a pu puiser dans sa passion pour l'art. 
L'artiste connaît ses classiques, bien sûr: une référence au Pop-Art va de soi. Il est indéniable qu'elle témoigne d'une vision artistique plus actuelle: une façon de voir qui n'est nullement réaliste, mais clairement influencée par le design digital. 
Une artiste originale et brillante, non seulement pour ses qualités picturales, mais aussi pour la pureté du sentiment de l'art qui guide son travail. »
Extrait d'une critique rédigée par J. Lambrecht - Historienne de l'Art
"The artist's method represents a mark of recognition in her works. There are many aspects that distinguish it, such as the predominance of color and a careful analysis of the expressive details. Faces are by definition the fulcrum of those who look at the work, the poetics of the image shines through from the looks that Chanterax always manages to capture, not only in verisimilitude, but as an expression of a feeling and a passion. An identity that has become a distinctive trait and that Chanterax has been able to draw from her passion for art; an original technique that revolutionizes the work of art. A work of meticulousness and tenacity, skillfully operated with a high precision technique that over time has been refined more and more. Her expressive capacity elects her as a singular an elegant Pop portraitist, choosing to create works with which she comes into harmony and which she feels she can best interpret, a rare characteristic that implies an awareness of herself and the investigate research of the other. Each of them is a choice that concerns shape, cut, color, drawings."
Criticism written by Giulia Zanesi Art Curator
Influences
Andy Warhol, Gaudi, pablo picasso, Frida Kahlo, Niki de Saint Phalle, Amylee, Jean-Claude Vernier, Franck Lamboley, JM Robert, Franck Doat, Shepard Fairey
Formation
1975-1977

Batchelor Sciences Commerciales Bruxelles, Belgique
L'artiste au travail
Cote de l'artiste certifiée: Les travaux de Chanterax ont été évalués par un expert indépendant.
---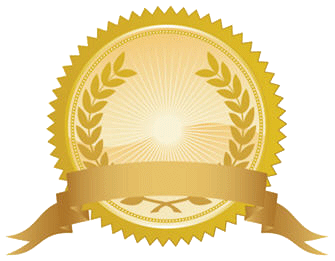 Certification 2021 : 900,00 € (1 021,86 $US)
La certification a été établie par Jacques-Armand Akoun le 24 nov. 2021.
Télécharger Plus d'info
Expositions collectives
---
2021 Academia Italia in Arte nel Mondo Lecce, Italie
2021 Art Expo Outlet Leuven, Belgique
2021 Contemporary Painting London, Royaume-Uni
2021 we.art.xl parcours d'artistes Bruxelles, Belgique
2021 Concept Store Gallery - février La Baule, France
2021 ARTcaf 2021 Bruxelles, Belgique
2020 Artbox.Project Barcelona 1.0 Barcelona, Espagne
2020 Concept Store Gallery - décembre La Baule, France
2020 At the Art Fair Brooklyn Brooklyn - New York, États-Unis
2020 we.art.xl parcours d'artistes Bruxelles, Belgique
2020 Ispirazione Piemonte - Septembre Bruxelles, Belgique
2020 Artbox.Project Zürich 2.0 Zurich, Suisse
2020 WeartXL parcours d'artistes -septembre Bruxelles, Belgique
2020 ARTE è DONNA 2020 TERNI MUSEO DIOCESANO, Italie
2020 At The Art Fair - Outdoor Art Display Brooklyn, New York, États-Unis
2020 "Portrait Award" MADS MIlano Milan, Italie
2019 Résidence Prince Royal - Orpea Bruxelles, Belgique
2019 ARTcaf 2e édition Bruxelles, Belgique
2019 WeartXL parcours d'artistes Bruxelles, Belgique
2019 "PopArt Award" MADS Milano Milan, Italie
2018 POP Art Store Bruxelles, Belgique
2018 1er édition ARTcaf Bruxelles, Belgique
Collections permanentes
---
2020 https://circle-arts.com/chanterax/ Lyon, France
2020 https://www.artavita.com/artists/22309-chanterax Santa Barbara, Californie, États-Unis
2020 Concept Store-Le Club Des Ateliers d'Artistes Paris - La Baule, France